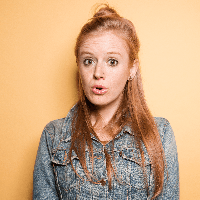 Filed by may wilkerson

|

Nov 08, 2016 @ 7:20pm
In this infuriating video making the rounds on Twitter, a Seahawks fan/Grade A douchebag harasses Buffalo Bills coach Kathryn Smith, the first woman to coach full time with the NFL. He first calls her "waitress" and then yells "can I have a Pepsi?" as she walks across the field, doing her job, which is coaching football and not serving drinks.
Luckily, the video has a satisfying end. The guy doesn't get a Pepsi, but the woman beside him in the stands does deliver him a slap in the face followed by an epic facial expression. And can you blame her?
Just watch:
Seahawks fan calls Bills ST quality control coach Kathryn Smith a waitress, asks to get him a Pepsi, gets smacked by the woman next to him. pic.twitter.com/LFguGYvBzz

— Prescott Rossi (@PrescottRossi) November 8, 2016
Unfortunately, Smith has probably dealt with her fair share of bullshit since she was appointed Buffalo Bills special-teams coach in January. But this is just awful, and a reminder that we have a long road ahead of us regarding how women are treated in the workplace and in general, especially in male-dominated fields.
Maybe this guy had the best retort:
POINT KATHRYN.