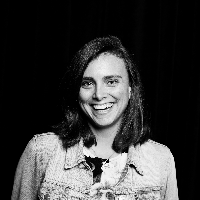 Filed by Catherine LeClair

|

Mar 11, 2017 @ 2:07pm
If you don't follow @NoToFeminism yet, honestly you're messing up. It's a satirical Twitter account, written by a fictional woman (generically called Woman Against Feminism) who is not a feminist, and it highlights exactly how insane anti-feminist beliefs and agendas are.
Rebecca Shaw, the genius behind the account, is able to poke holes in the logic of many conservative ideas about the female half of the population, and make obvious just how important the feminist agenda is. She created the account and began tweeting after the "Women Against Feminism" heated up in 2014, but it feels more relevant and important now that we have an admitted sexual assaulter as President, and a VP who is vehemently against reproductive rights.
Shaw explains why she thinks Twitter is a great comedy medium in an interview with with Ravishly: "The Internet gives a lot more scope for a lot of different kinds of voices in satire or comedy to be heard over more traditional outlets like television," she said. "Basically anything that helps elevate the voices of people alongside (or above) voices of straight white dudes is a beautiful thing." It's a beautiful thing indeed. In honor of Shaw's continued dedication to creating important conversation online, as well as her ability to make us laugh, here are some of my favorite tweets of Woman Against Feminism: