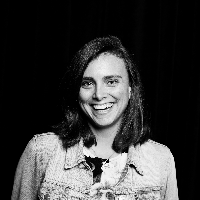 Filed by Catherine LeClair

|

Jan 21, 2017 @ 1:35pm
As thousands of people are showing their solidarity for women and against President Trump today by marching at organized protests around the world, inspiration is truly everywhere. But perhaps the best among the protesters are the amazing older ladies who have seen even more sexism and misogyny in their lifetimes than us young whippersnappers could fathom. If these ladies can get their bones out of bed and walk for miles in the name of equality, well then the rest of us have no excuse. Here are some wise and sharp words from the older generation of feminists from the Women's March.
this old lady behind me at the march found another group of old ladies and said "im so glad there are gray ladies like me here!!!!" 😭❤️

— Leor • ליאור (@LeorClark) January 21, 2017
IM BONDING WITH ALL THESE OLD LADIES ON MY PLANE GOING TO THE WOMENS MARCH!! I LOVE

— sarah (@sarah_boussy) January 20, 2017
at the Women's March & these old ladies just said "I bet Melania doesn't let get any. That was probably in the prenup!" WOMEN ARE PERFECT

— glitter poot nestro (@__oliviahhh) January 21, 2017