A Kansas chiropractor has an idea for all the bleeding, leaking women out there: keep your lips shut.
http://giphy.com/gifs/rupaulsdragraces8-season-8-rupauls-drag-race-08x01-3o7qE7psdS505P3LSU
Your other lips.
Daniel Dopps of Wichita is the man (of course) behind the invention that nobody needs or wants: a "lipstick" that seals the labia up and comes undone when you pee.
https://www.facebook.com/theamakesmagic/posts/10208593043160363
The product is called Mensez, pronounced "menses," and the pitch is truly ridiculous.
Have you ever woke up with your lips stuck together? It didn't hurt and it was kinda fun. All you had to do was to wet your lips from the inside with saliva and they became unstuck. This is the principle behind Mensez.

Mensez is a natural combination of amino acids and oil in a lipstick applicator that is applied to the lips downunder during the period. It causes them to stick together, strong enough to prevent leakage, that is until the user urinates. The urine instantly unsticks the labia and allows everything to wash out into the toilet.
This product is really real. A patent was granted on January 10th, but has yet to hit the market.
http://giphy.com/gifs/ballsdeep-viceland-balls-deep-l0HlBY6IhwT4G1vI4
Dopps told Forbes "we're just introducing the concept" to the public, but the public has a lot of concerns:
Other questions include: What risk of infection is there for in sealing in fluids? How can you be sure that urine dissolves the seal? Does this dude know the difference between the urethra and the vagina?
Dopps got defensive, saying "it will be thoroughly tested and improved."
People on the now-deleted Facebook page accused Dopps of being a misogynist, and said that a man shouldn't make menstrual products without the basic knowledge of female anatomy.
He responded by making things worse:
"[Y]ou as a woman should have come up with a better solution than diapers and plugs, but you didn't. Reason being women are focused on and distracted by your period 25% of the time, making them far less productive than they could be. Women tend to be far more creative than men, but their periods that [sic] stifle them and play with their heads," he wrote.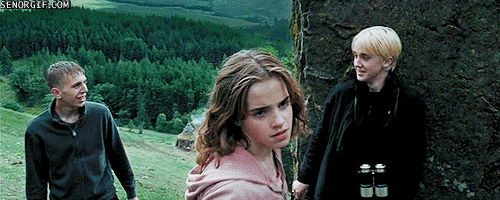 As someone joked on the Facebook page, he should use his product to glue his mouth shut.