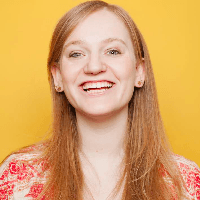 Filed by Orli Matlow

|

Dec 14, 2016 @ 11:03am
When the Israeli Parliament issued a dress code for the building that is super-strict about skirt length, several aides were stopped at the door for showing their knees to challenge the sexist rule.
Joining the protest of mostly youngins was 66-year-old member of lawmaker Manuel Trajtenberg, who stripped down to his tank top to cheers from the crowd at the entrance of the Knesset, the Israeli Parliament.
(Unfortunately you'll have to provide your own "It's Raining Men" soundtrack.)
Tratjenberg worked his jacket like Jed Bartlet, and told the crowd, "If I can enter like this, they can enter like that," to much applause.
The Knesset dress code states, ""Entrance to the Knesset is permitted only in appropriate attire (no tank/spaghetti tops, cropped tops, shorts or three-quarter length trousers, ripped trousers, shirts with political slogans, short skirts and short dresses," though a man's shoulders are not as scandalizing as womens'.
Watching Tratjenberg's ​adorable striptease can at least partly fill the Bernie Sanders-shaped hole in your heart, at least when it comes to politically active old Jewish men.