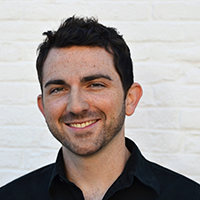 Filed by Chip Dwyer

|

May 18, 2016 @ 11:32am
Robin Wright recently demanded the same pay as co-star Kevin Spacey on House of Cards, and the actress revealed how her kickass demand went down to a roomful of activists and philanthropists on Tuesday at the Rockefeller Foundation.
Equal pay for women and their male costars in the same movies and shows has gained increasing attention over the past year. Gillian Anderson had to fight for equal pay again for the X-Files reboot, and Jennifer Lawrence publicly disclosed making less than her male co-stars in American Hustle.
Best of all, Wright secured equal pay with the time-tested negotiating technique of threats:
I was looking at the statistics and Claire Underwood's character was more popular than [Frank's] for a period of time. So I capitalized on it. I was like, 'You better pay me or I'm going to go public.' And they did.
It's fitting that she used a cutthroat technique just the Underwoods in House of Cards. Netflix is lucky she didn't used a more ruthless (or fatal) one.