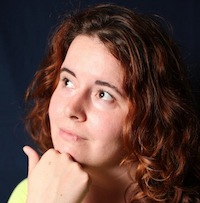 Filed by Aimee Lutkin

|

Nov 17, 2015 @ 10:45am
Caitlyn Jenner recently won Glamour Magazine's Woman of the Year award in the "Transgender Champion" category, and it sure has lit a fire under people's open letter writing hands. First there was the man who furiously returned the award posthumously given to his hero wife. Now actress Rose McGowan is pissed as hell. Apparently, during her acceptance speech, Jenner joked that the "hardest part about being a woman is figuring out what to wear." OH NO she didn't!