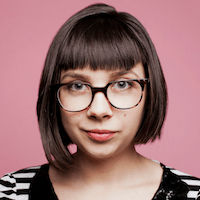 Filed by April Lavalle

|

Oct 25, 2016 @ 7:54am
If you haven't noticed the rampant misogyny in this current election, you are either in deep denial or in a deep sleep. Now that it is looking more and more likely that Hillary Clinton will win the presidency (according to numbers, don't yell at me), Full Frontal host Samantha Bee decided to meet with other female leaders from around the world to ask if the sexism stopped once they took office. Spoiler alert: it didn't!
From first female Secretary of State Madeleine Albright to female Presidents and Prime Ministers from all over the world, almost every woman leader has to deal with continual sh*t from sexist a-holes. Clinton will probably have no problem handling it, though. After all, she is getting a direct crash course in aggressive misogyny from the biggest, orange-ist misogynist our country has ever seen. Plus, she has been dealing with blatant sexism all throughout her three-decade-long political career. What's 4-8 years more?