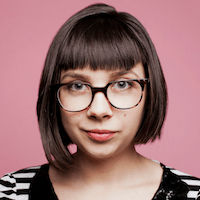 Filed by April Lavalle

|

Mar 22, 2016 @ 9:27am
Samantha Bee continues to crush it on her new show Full Frontal by discussing things that no other late-night television show hosts would. This week, Bee takes on a story about the backlog of thousands of rape kits, and the politicians who aim to destroy them. Basically, rape kits are used to gather and preserve physical evidence after allegations of a sexual assault, so yeah, they are kind of handy to keep around. Somehow, Bee manages to cover the controversial topic with humor the way only Samantha Bee—late-night's only female host—can.