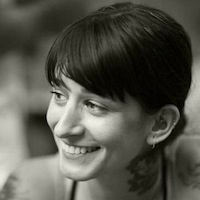 Filed by Jessie Dean Altman

|

Feb 08, 2016 @ 10:54am
Look, desperate times call for desperate measures, that's understandable. You're in the middle of getting all hot and heavy and just about to do the deed, when you realize something important is missing—the condom. But however much you might be tempted to improvise and bang anyway, do not do what this teenager did and USE CLING WRAP. No! Bad teen, bad!
In an essay for Total Sorority Move, titled "That Time I Used Saran Wrap Instead Of A Condom," a woman recounts being a recently deflowered 17-year-old who narrowly escaped a contraceptive disaster. She arranged a "sleepover" with her boyfriend at his sister's house, in hopes of having slightly more romantic sex than the post-school quickies they'd managed thus far.