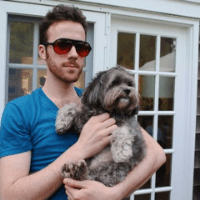 Filed by Miles Klee

|

Dec 04, 2016 @ 2:05pm
Given that America elected an unrepentant bigot to the White House, it makes sense that various prejudices and systemic injustices suffered across races, orientations, or genders, are on everyone's mind. Which may be why Serena Williams, the greatest tennis player alive and possibly ever, took to Instagram with a lengthy message of support for women battling a sexist society.
Touching on issues like professional achievement, recognition, and equal pay, Williams said she hoped we could change the parts of our culture that discourage women from choosing their own path. "For me, it was a question of resilience," she wrote. "What others marked as flaws or disadvantages about myself—my race, my gender—I embraced as fuel for my success." In her caption for the call to solidarity, she wrote, "Stay encouraged Sisters."
Is it too soon for this superstar to think about becoming the next president?