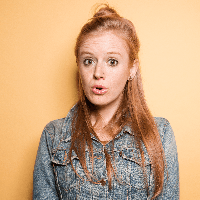 Filed by may wilkerson

|

Jul 08, 2016 @ 10:26am
Bread: what can't it do? It's a pre-dinner snack. It's a vessel for cheese or jam or Nutella. Oprah loves it, like, a lot. And, in the case of Wesleyan grad/poet Emily Weitzman, it's a tool to take down a nasty slut-shamer. Team bread!
In her poem "Bread Thread," 23-year-old Weitzman explains how it all went down. In 2011, she was a freshman at Wesleyan when she logged into the school's anonymous public confession forum, "College ACB," to see a post at the top of the homepage named, not very poetically: "Emily Weitzman is a huge fucking slut."