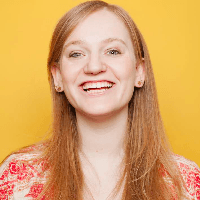 Filed by Orli Matlow

|

Mar 17, 2016 @ 4:40pm
Racism, sexism, and discrimination are all too common in the workplace, but they're especially rampant in the high-stakes, highfalutin world of tech. Amélie Lamont is a product designer who used to work at Squarespace, the website-builder that has sponsored many a podcast, and her story of facing discrimination at the company recently went viral.
"As a young black woman in the tech industry, by virtue of my existence, I am bound to face discrimination. I've wanted to share this story for 2 years, but I've been scared," she wrote on Medium, "I recently decided that speaking up is far more important than remaining silent."