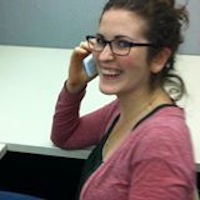 Filed by Shira Danan

|

Apr 20, 2016 @ 9:15am
"I Voted" stickers are 99% of the reason Americans vote. Usually, it's just for the pleasure of shoving their civic engagement in other people's faces. But for a few dozen women who voted in New York's primary on Tuesday, those stickers were the perfect decoration for the grave of suffragette Susan B. Anthony.
Anthony was a Quaker abolitionist and feminist who played a key role in passing the Nineteenth Amendment, which granted women the right to acquire "I Voted" stickers. She died in 1906, 14 years before the amendment was ratified (and 29 years before stickers were invented). Her grave is in Mount Hope Cemetery in Rochester, New York.
For those of you concerned this might be defacing her grave, one commenter noted that female voters "do this every election. The cemetery removes the stickers the next day. No worries."
At least they didn't post about the election all over Susan B. Anthony's Facebook feed. Now that would be a crime.