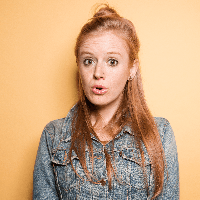 Filed by may wilkerson

|

Aug 31, 2016 @ 1:25pm
Let's give Target Australia the benefit of the doubt and say that mayyybe they thought they were being progressive (or just promoting cleanliness??) when they decided to sell this tiny Batgirl T-shirt for girls:
Customers quickly took to social media to point out that the shirt's message that little girls must clean before they can save the world, is maybe just a wee bit sexist. Especially since the store doesn't sell a T-shirt for boys with any mention of cleaning.