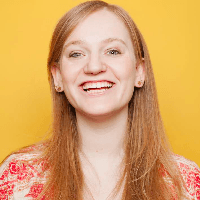 Filed by Orli Matlow

|

Jun 14, 2016 @ 5:19pm
Barely anything good can come from finding a note on your windshield. Either you've received a parking ticket, or you just got a passive-aggressive note about your parking skills. Rebecca Landis Hayes was left an angry, bitter note even sh*ttier than usual, because the rudeness was bolstered by good ol' fashioned sexism.
Landis Hayes, a veteran, pulled into a parking spot reserved for veterans at a grocery store in Concord, North Carolina. Whoever saw her enter the store noticed her femaleness and was immediately enraged. Clearly, they did not believe that she had served, leaving her the rudest of rude notes. Not only did the anonymous parking lot person question her service, but they called her "lady."