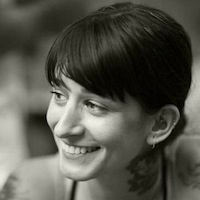 Filed by Jessie Dean Altman

|

Feb 03, 2016 @ 8:11am
A new pain-relief product for women plagued by period pain will soon be available in the U.S.—"weed tampons." Okay, they're not actual tampons, they're "cannabis-based vaginal suppositories" (tampon-shaped but without the absorbent quality of tampons), but "weed tampons" sounds wonderful, so let's stick with that.
FORIA, the California-based company famous for their "weed lube" (a THC-enhanced lubricant for women), says their new product will relieve pain by relaxing the muscles around the uterus, cervix, and ovaries. They claim that users will get the benefit of the pain-and cramp-relief that cannibis provides without the attendant stony effect. So the medicine is designed to get your vagina high, but not your brain.