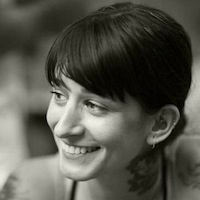 Filed by Jessie Dean Altman

|

Jun 20, 2016 @ 10:48am
It's such a common problem: you're trying to sell something online, and you accidentally upload a picture of your naked body parts to the world wide web. That's what happened to Jessica O'Brien from Manchester, who was trying to sell her sofa online. She posted a few pictures of the couch, and then threw in a picture of some pillows. Except they weren't pillows, they were actually her breasts.
Of course, her post got very popular very quickly, causing O'Brien to notice the error. The post was taken down, but it's unclear if she deleted it or if it was removed by the site's moderator.