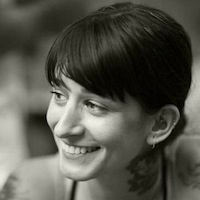 Filed by Jessie Dean Altman

|

Oct 14, 2016 @ 10:21am
Dr. Tamika Cross was trying to help to a sick airplane passenger on Sunday when a Delta flight attendant dismissed her, incredulous that she, a young, black woman, could actually be a real doctor. Cross' Facebook post about the situation has since gone viral on Facebook, and now people (especially women) of color are showing their support for her by posting pictures of themselves on Twitter, using the hashtag #WhatADoctorLooksLike. Delta, pay attention.
Let this be a lesson to airlines and their employees everywhere.