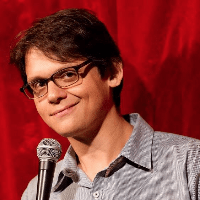 Filed by Matt Nedostup

|

Oct 27, 2016 @ 12:17pm
Sometimes, everyone needs a good cry. It's a cathartic experience, whether you're dealing with a breakup, work-related stress, or appearing in a viral video produced by Glamour. The venerable women's mag challenged a handful of millennial women to watch the saddest videos the internet has to offer without bursting into tears, but of course that didn't happen. Most of them started blubbering on the first clip. It wasn't their fault—the first video Glamour showed them was a sad dog. That's cheating.
Did you make it through without crying at them crying? Or maybe the vague descriptions of what they were watching got to you. Don't be ashamed. Let it out.