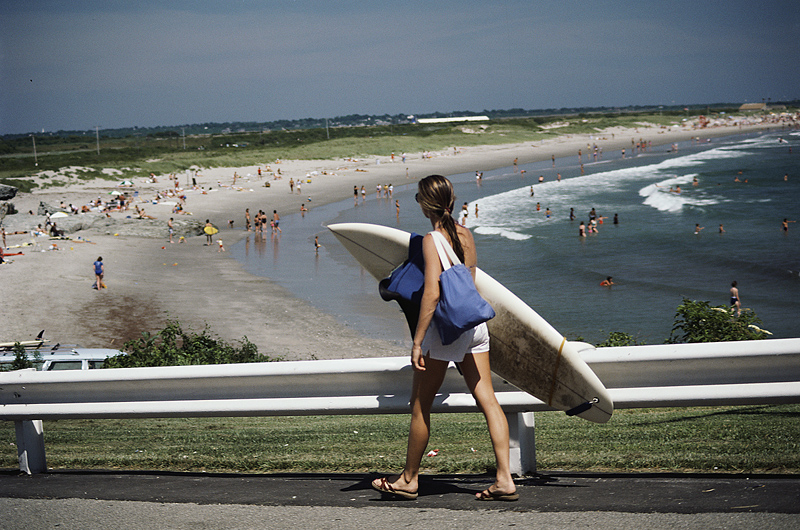 This is the only female surfer stock photo I could find that didn't look like a bikini ad.
In 2014, there are few things more potent than a teen girl with a laptop, the ability to form a coherent argument, and a really justified grievance that people deserve to hear about. That's what Australian surfing magazine Tracks was forced to deal with this weekend when they landed on the wrong end of a Letter to the Editor from Olive Bowers, a 13-year-old Australian surfer who found Tracks' coverage of female surfers simply unacceptable (or more accurately, nonexistant).
In particular, she highlighted the fact that virtually all of the women who appear in Tracks, either in the magazine or online, appear in sections like "Tracks Vixens" (a monthly honor), the "Miss Tracks Poster Girls," or competing in the Miss Bintang Sunset Coast 2014 contest.