5. The high school teacher who grabbed a student's bikini pic off of Facebook and showed it during an assembly.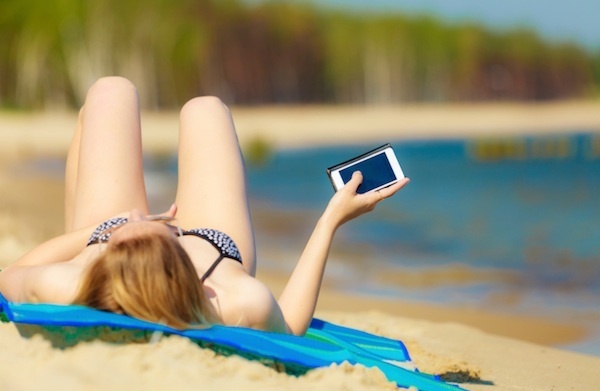 (via Thinkstock)
A high school teacher in Plymouth, England was trying to teach students a lesson about the dangers of social media, and wound up demonstrating why teachers displaying a 15-year-old's bikini pics during a school assembly is a terrible idea. The teacher at Eggbuckland community college downloaded the image from the girl's Facebook page which she'd posted a year before. Not surprisingly, the girl was upset. The school says it's launching a "formal investigation," which means they're hoping the story dies down before they're forced to scale the mountain of paperwork involved with firing a teacher. If nothing else, it seems a lot of valuable lessons were learned in the assembly that day.
.
4. The White House staffer working on Global Women's Issues who brought a hooker back to his hotel in Colombia.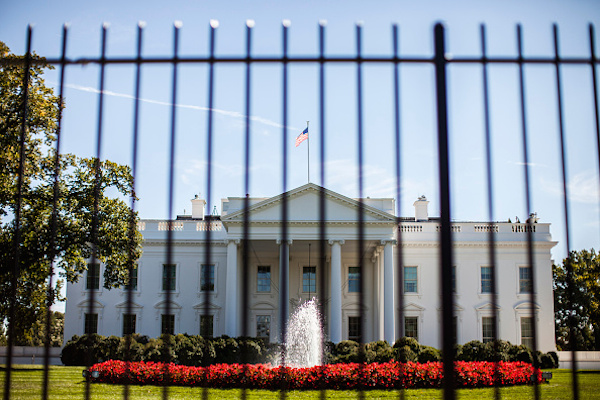 (via Getty)
We've all got needs. And there are as many different opinions on employing sex workers as there are sex positions. That said, when you're working for the the Obama administration as a policy adviser in the Office on Global Women's Issues, hiring hookers is considered a no-no. According to the Washington Post, Jonathan Dach brought a hooker back to his hotel room in Colombia while on assignment as a member of the presidential advance team. Unfortunately for him, it happened to be on the same trip that 12 Secret Service agents were busted for doing the same thing, which is kind of a big deal. The reason Dach's involvement has flown under the radar could be because Secret Service agents and hookers are a much sexier story. Though, it could also have something to do with Dach's father being a prominent democratic donor to the tune of $23,000. Sexy!
.
3. The person who accidentally tweeted a link to a porn site on a news station's Twitter followers.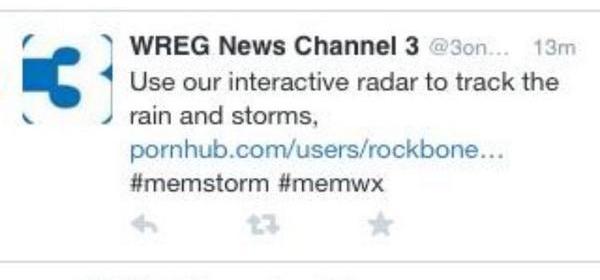 (via)
Lots of people were wondering why "rockbone" was trending on Twitter earlier this week. That's because Pornhub user "rockbone" also happens to be in charge of tweeting for WREG News in Memphis, and accidentally sent out a link to the porn site while attempting to direct their 28.8K followers to their interactive radar. Viewing porn at work is just asking for trouble. Someone could sneak up and see your screen, or a nosey IT guy could go through your browser history, or coworkers could start complaining about your visible erection (And, yes, I'm assuming it's a dude. So were you). The company quickly deleted the tweet, but it was already too late. Because when the twin forces of news bloopers and porn collide, the result is a storm surge of Twitter jokes that cannot be stopped.
.
2. The Baptist Pastor who slept with several members of his congregation without telling them he has AIDS.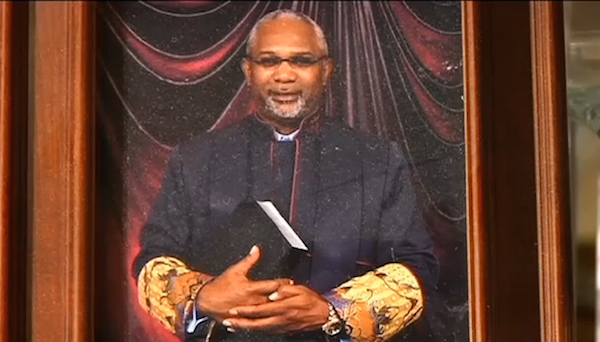 (via WBTV)
As a Pastor, if you're speaking to the congregation about your drug use and mismanagement of church funds as a way to ease into a confession about having sex with members of the flock without telling them you have AIDS, you are one crappy pastor. Members of the Shiloh Missionary Baptist Church in Montgomery, Alabama, just found out they'd been listening to just a such a guy for years. People of faith can be an incredibly forgiving bunch when it comes to the shenanigans of their leaders, but for Pastor Juan Demetrius McFarland to somehow hang on to his job, it will take an act of God.
1. The bank employee who CCd 200,000 coworkers while asking for a raise.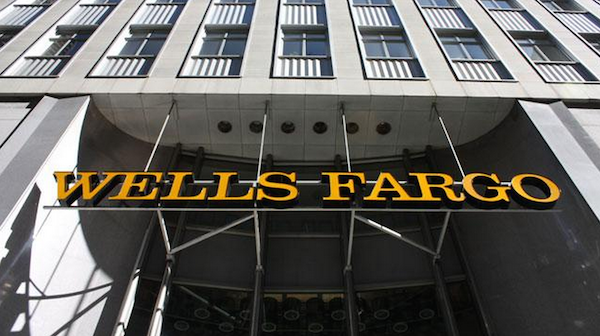 (via WPTZ)
Tyrel Oates was trying to do a nice thing when he emailed his boss, Wells Fargo CEO John Stumpf, and suggested the bank use some of their billions in profits to give every employee a $10,000 raise. It's the kind of email that would usually wind up being laughed at or ignored if it were to somehow make it past the big guy's spam filter. The reason Oates' proposal became viral is that he was so excited about the brilliant profit sharing plan that he CCd 200,000 Wells Fargo employees on the email. From there it became a hit on Reddit, because everyone loves "little guy speaking truth to power" stories like this one. Everyone, that is, but the kind of people who run banks. They hate stories like this one. Which is why Tyrel Oates might want to leave it off the resume he'll likely be sending out in the coming weeks.
(by Jonathan Corbett)