5. The Texas cheerleading coach and former biology teacher who had sex "all summer long" with a student.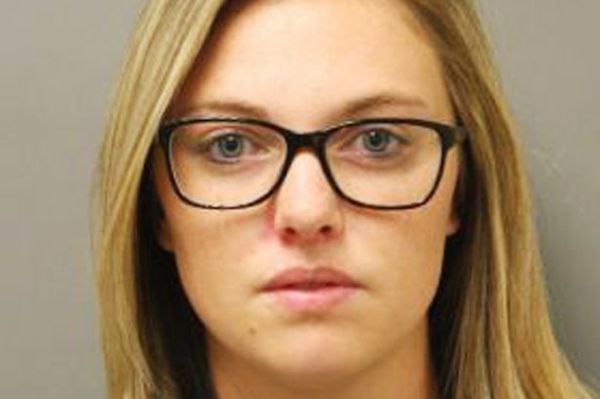 (via The Mirror)
"Summer lovin' I had sex with a boy... Summer lovin' now I'm unemployed…" Tell you more, tell you more? Okay! Ashlley Zehnder, a biology teacher and assistant cheerleading coach at a Texas high school is now cheering "Give me a J-O-B!" after a naked picture of her began circulating around the school. Zehnder admitted that the picture was of her but wasn't supposed to be seen by all the students, only the one male member of the cheer squad she'd been having sex with "all summer long." Turns out, summer flings do mean a thing, at least to the prosecutor who is planning on charging her with a felony.
.
4. The Chili's cook who was fired for posting beefcake shots of himself taken in their kitchen.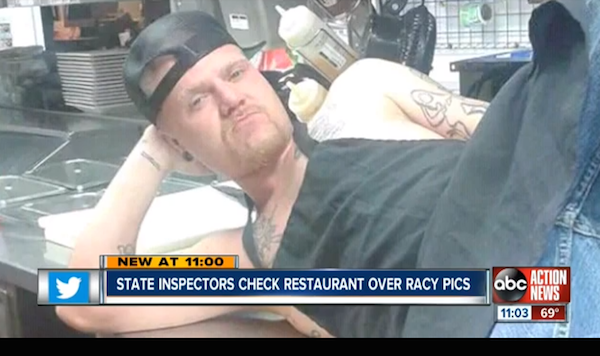 (via ABC)
People who believe that any publicity is good publicity should try telling that to the folks who run Chili's restaurant chain. Because they could've easily done without the publicity they received recently after one of their cooks used their kitchen as a makeshift photography studio to shoot "sexy" pictures of himself. I put "sexy" in quotations because you've already seen one of Justin Speekz' photos taken at the Valrico, Florida Chili's where he used to work. Evidently, Speekz was posting the shots to Facebook in an attempt to get a "Sexy Cooks Of Chili's" thing happening. That thing didn't happen. What happened was he was fired.
.
3. Mama June, one of the stars of the now-cancelled hit series 'Here Comes Honey Boo Boo.'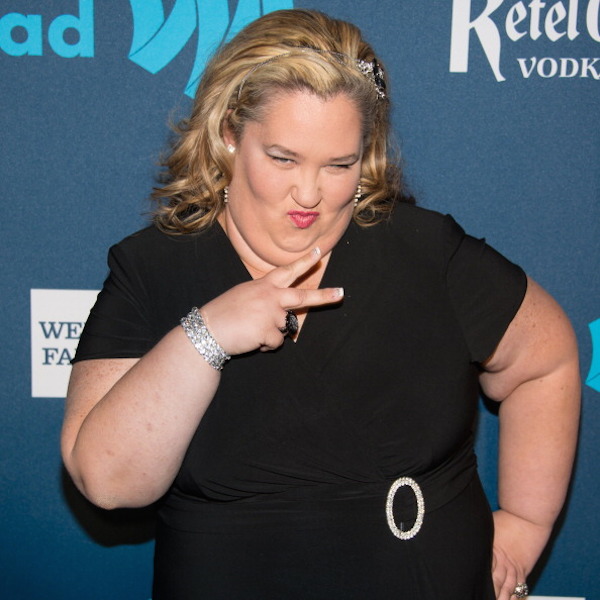 (via Getty)
Okay, maybe Mama June won't technically be looking for work. More like, sitting around the house with her new ex-con boyfriend and complaining about Here Comes Honey Boo Boo being canceled, while trying to come up with a pitch for a new reality show about a sassy southern mom who flushes her kid's financial future down the toilet by dating a registered sex offender. TLC dumped the hit series from its lineup after it was revealed that Mama June has been dating convicted child molester Mark Daniel, who recently completed a ten-year prison stint for abusing one of Mama's relatives. Here comes Child Protective Services!
.
2. The Tennessee dentist arrested for being drunk on the job.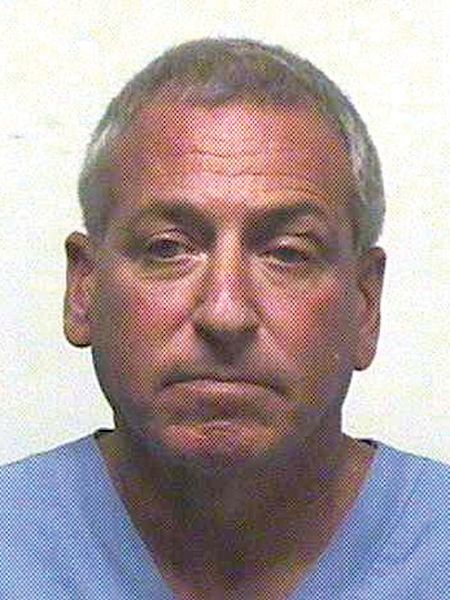 (via The Tennessean)
Stephen Kaufman may be out of work as a dentist in Ashland City, Tennessee, after he was arrested for being drunk on the job. A woman called the cops last week and told them Kaufman smelled of alcohol and seemed loaded before sedating her teenage nephew for a procedure. The cops who showed up to his office claim that he was "unsteady on his feet, had red watery eyes and a strong odor of an alcoholic beverage on his breath," which is the last thing you want from guy two inches from your face with a drill in his hand. He's been charged with reckless endangerment and driving under the influence, because his performance on a field sobriety test led police to believe he began drinking long before driving himself to work.
.
1. The racist San Francisco tour guide who led a busload of tourist in a chant of "F*ck Chinatown!"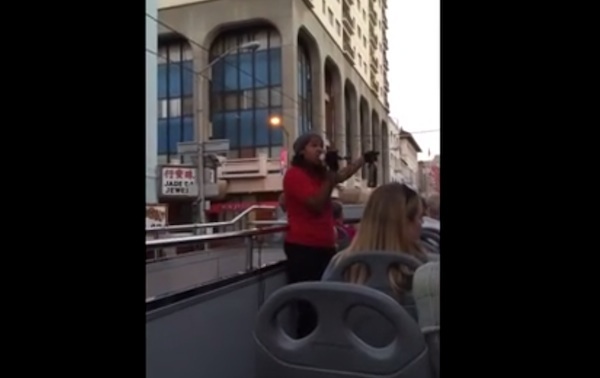 Does anyone in the Bay Area know of an employment opportunity for an outgoing person with strong leadership skills, who won't have to deal with many Chinese people? If so, you should look up the former San Francisco tour bus guide who went on a wildly racist rant before leading a busload of tourists on a chant of "Fuck Chinatown." Future employers should also be aware that she's not a fan of jade, crowded sidewalks, knock-off purses, parades with dragons, markets, hair salons, and people speaking anything other than English. Consider this video her resume.
(by Jonathan Corbett)