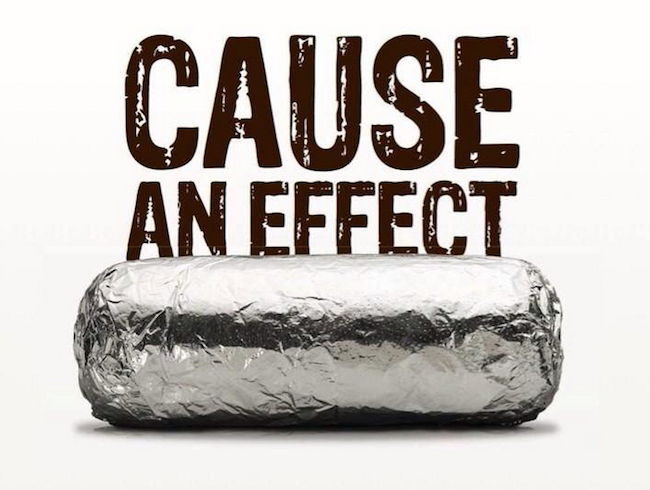 As in, workers feel mistreated, workers walk out. (via)
Earlier today, hundreds of likely high and figuratively starving Penn State students had to deal with the singular horror of craving a Chipotle burrito and not having access to one. It happened after nearly every worker in the State College, PA, burrito joint walked off the job because of what they called "borderline sweatshop conditions." No doubt, working at a fast food job can royally suck, and these workers could've been dealing with long hours or understaffing. However, either this Mexican Grill was operating unlike any other Chipotle in the country, or it's staffed with spoiled college kids who have never worked in or seen an actual sweatshop.
Burrito-craving citizens looking to satisfy their hunger were served a ladleful of disappointment in the form of a letter taped to the door.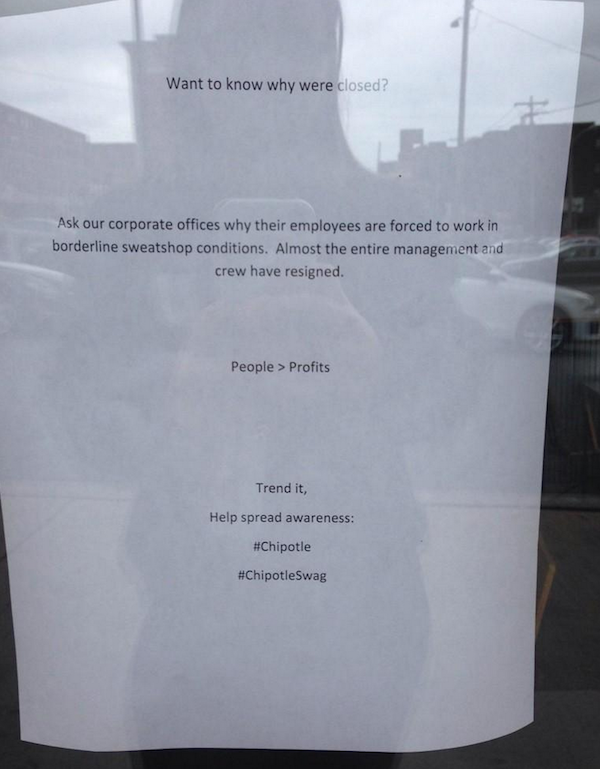 Disappointment grande! (via)
The restaurant has already reopened. Maybe they got corporate's attention and conditions will improve. Or maybe they noticed that their unemployed friends sounded way too excited to hear about a potential job-opening--even a crappy one--in the area.
Either way, even if their cause is just, they're dreaming if they think #ChipotleSwag is ever going to happen.
(by Jonathan Corbett)