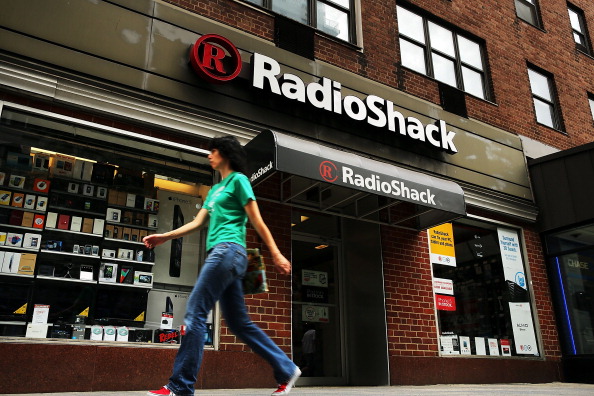 Irony and post-1983 technology prohibited from these premises.
Okay, everyone, it's time to stop going into Radio Shack "just as a goof." An employee at a Parsippany, NJ Radio Shack was arrested after punching one of his customers in the face. The employee, Andre Santiago, explained to police that the customer had it coming because "he was being sarcastic." 
A few guesses at what kind of sarcasm the customer might have lobbed at Mr. Santiago to inspire the facepunch:
"Where would we be without Radio Shack innovation? I mean, besides the 21st century."
"Wow! Are all these remote controls wireless?!!!"
"And I assume this AM/FM shower radio can download podcasts?"
"Where do I camp out in line for the release of your new rotary phone?"
"I'm having trouble with my remote controlled racecar. Can you point me to the Not-Exactly-A-Genius Bar?"
"It is just so cute that this store is still selling its little doo-dads!"
So, in the future, play it safe. Just buy your extension cords and leave the store without snickering. Your face will thank you for it.
(by Bob Powers)