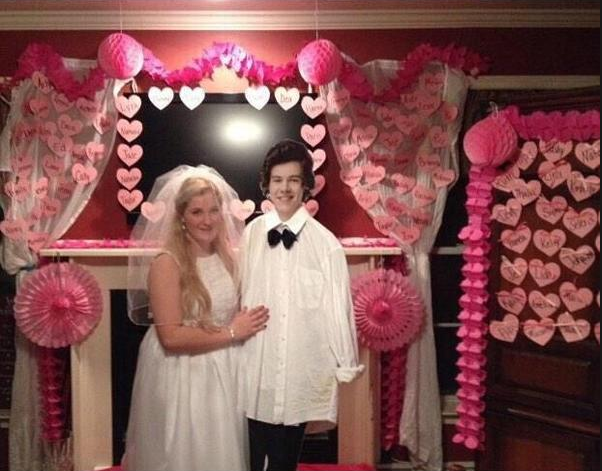 I hope she didn't get those hearts from a drug store March of Dimes program.
(Via Imgur)
When I hear the term "OD," I usually think of "overdose," but now I am equally likely to think of the boy band "One Direction." Especially now that it appears a girl named Allie has totally OD'd on OD.
Acutely aware that her dreams of marrying Harry Styles will never come true (and now that she has done this, I doubt she will be allowed within 50 ft of him), Allie decided to do the last best thing: fake a marriage with his cardboard cutout.