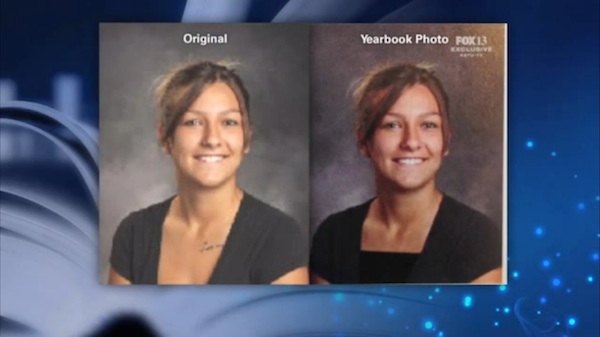 #yesallvnecks (via MyFox8)
Some female students at a Utah high school are upset after opening their yearbooks to find their outfits were photoshopped to show less skin. 
The students, who attend Wasatch High School in Wasatch County, wish they had been warned their outfits were inappropriate. They say they would have preferred to have had a chance to change, instead of having new (and lame) fashions created by school officials directly on images of their bodies. 
The school also seems to have randomly picked and chosen which girls' outfits to alter. In one case, two girls were wearing the same shirt; one had sleeves added and the other didn't.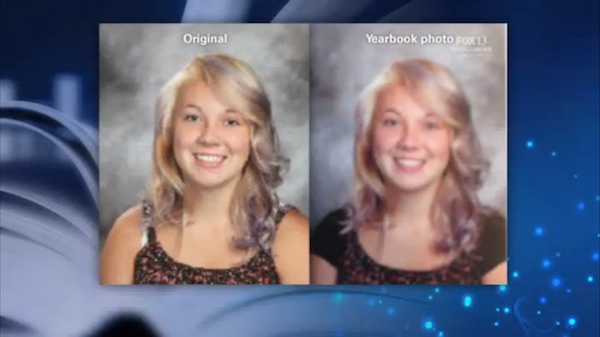 Worst of all, they made her look geeky. (via MyFox8)
The students claim they had no warning about the change, but superintendent Terry E. Shoemaker refuses to apologize. He says there was a sign clearly posted by the photography area stating that photos might be edited. Of course, most students probably thought this meant the lighting would be altered or red-eye removed, not that modesty would be inserted after the fact. 
No male students' outfits were changed. 
(by Shira Rachel Danan)