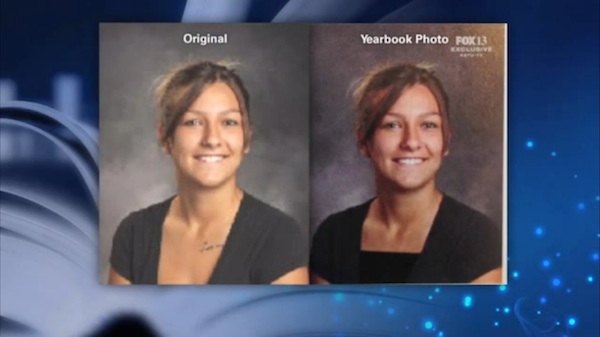 #yesallvnecks (via MyFox8)
Some female students at a Utah high school are upset after opening their yearbooks to find their outfits were photoshopped to show less skin.
The students, who attend Wasatch High School in Wasatch County, wish they had been warned their outfits were inappropriate. They say they would have preferred to have had a chance to change, instead of having new (and lame) fashions created by school officials directly on images of their bodies.
The school also seems to have randomly picked and chosen which girls' outfits to alter. In one case, two girls were wearing the same shirt; one had sleeves added and the other didn't.