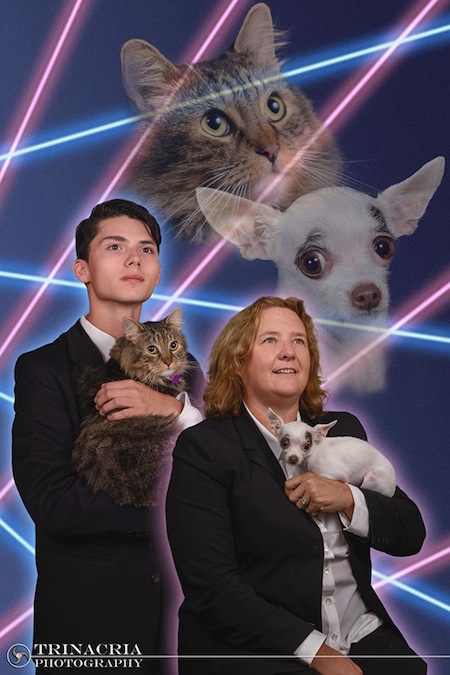 Can't we all just get along with lasers? (via Trinacria Photography)
You may remember the saga of Draven Rodriguez, the 16-year-old Schenectady High School student petitioning to get his cat in his yearbook photo, from when we first reported his story earlier this month. Rodriguez wanted something different for his photo, something only he and his cat Mr. Bigglesworth could pull off. The administration, as administrations are wont to do, crushed his dreams in the spirit of conformity.
But Rodriguez's petition went viral, including a shout out from Kesha, who took the position of "god this school needs to get over it." Eventually, the school had to bend, and they did, but in the lamest way possible.