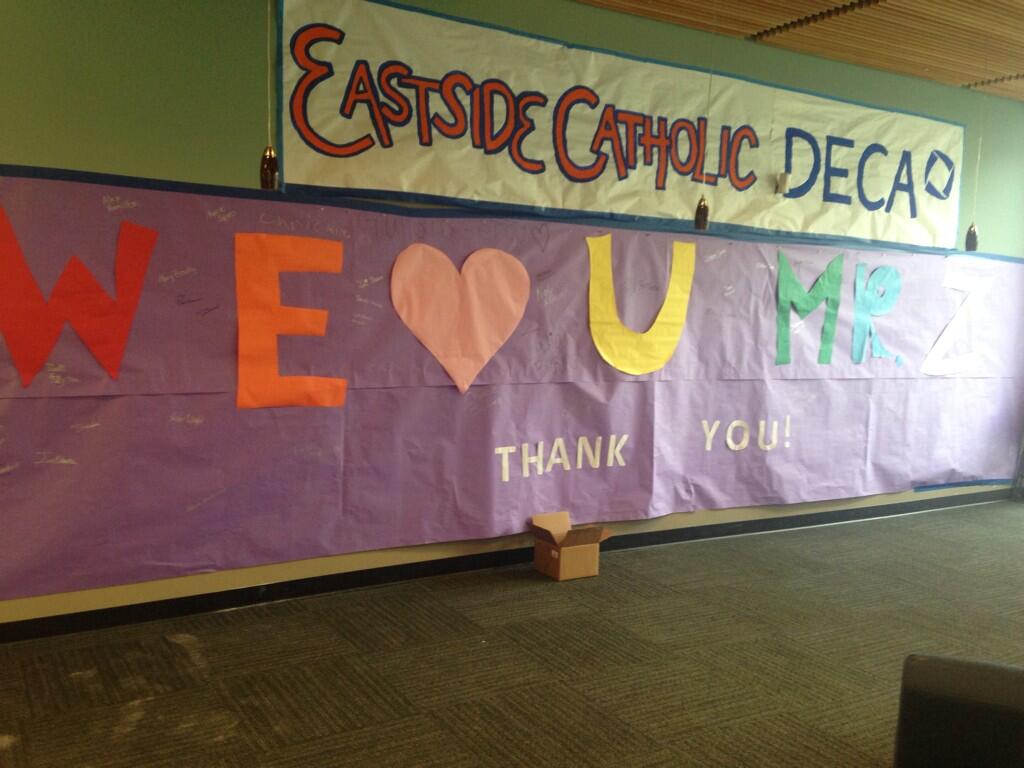 Jesus digs rainbows. (via @_juliaburns)
I was just about convinced that all high school students do anymore is cyberbully each other using forms of social media that I will never understand, and then this story popped up.
Like it was the freaking '60s or something, students at Eastside Catholic High School in Seattle walked out of class yesterday morning to protest the forced resignation of their vice principal Mark Zmuda. Zmuda has been working as a teacher and administrator at the school (and connected middle school) for the last 13 years. When the administration found out he married his same-sex partner Dana Jergens in July, they asked Zmuda to leave.
Word of the protest, which involved over 400 students, spread via Twitter (#KeepMrZ2013) and Facebook to other schools, leading students at other Catholic schools in the area to hold sit-ins of their own in solidarity. Luckily, it's the time of year when most teachers are just playing Home Alone on the projector and trying to get through the end of the week, so there was plenty of time for protesting. Students also started a petition on Change.org urging the United States Conference of Catholic Bishops to reverse the Church's position on gay marriage. It has over 12,000 signatures.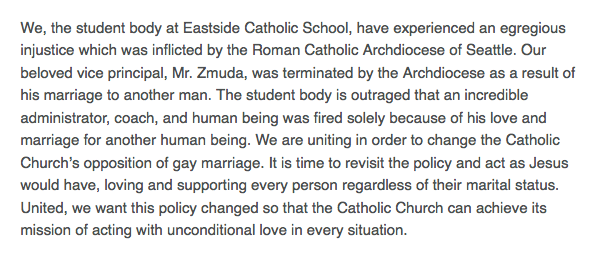 A+, guys! (via Change.org)
Though gay marriage is legal in the state of Washington, Zmuda signed a contract when he began working at Eastside agreeing to follow the teachings of the Catholic Church, which even though the pope is super cool and humble and shit, still includes a condemnation of gay marriage. Mike Patterson, a spokesman for the school, says it was ultimately the decision of the Archdiocese of Seattle to let Zmuda go once his same-sex marriage came to light.
Here are some of the images being shared on Twitter by protestors, and photos of other schools holding solidarity sit-ins of their own:
Zmuda stopped by the protest yesterday with words of encouragement for the students and to officially come out: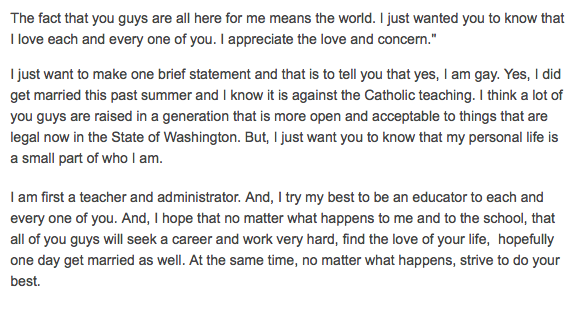 Oh no! He's trying to brainwash kids to think it's a good idea to do their best! Someone stop him!
(via KIRO 7 Seattle)
Organizers are planning to meet at 2 p.m. at the Archdiocese of Seattle to protest their policy on same-sex marriage in person.
Of all the tweets of appreciation and support, this one is by far my favorite: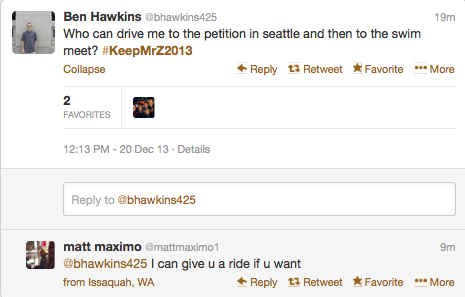 High school, y'all.
(by Shira Rachel Danan)