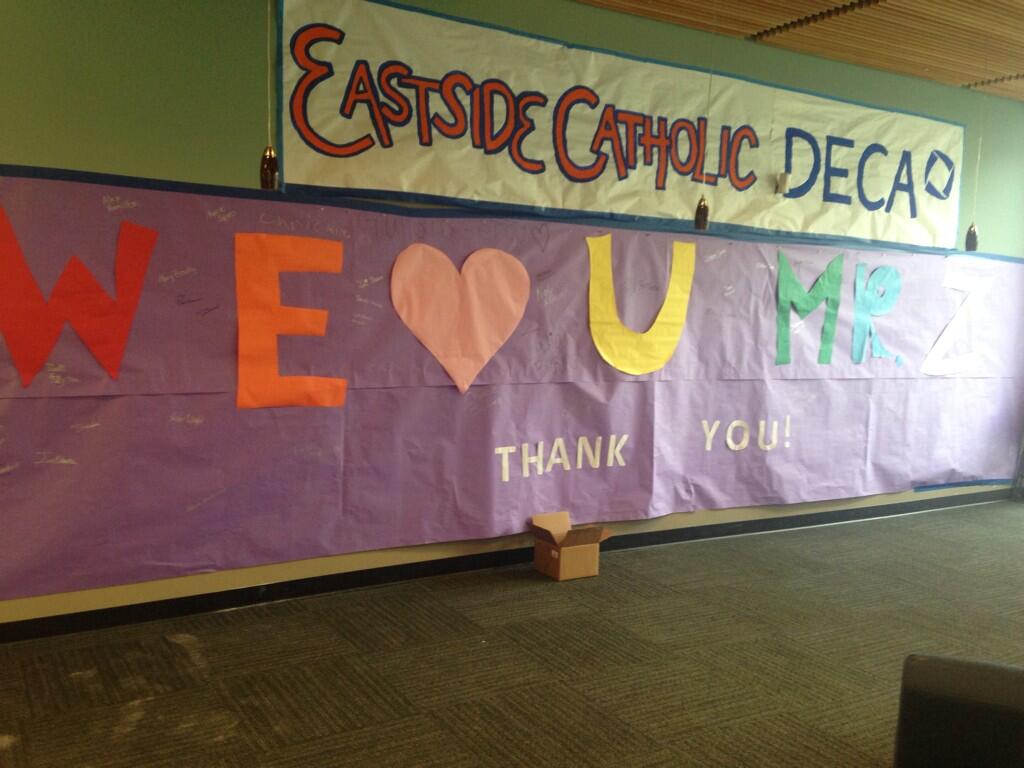 Jesus digs rainbows. (via @_juliaburns)
I was just about convinced that all high school students do anymore is cyberbully each other using forms of social media that I will never understand, and then this story popped up.
Like it was the freaking '60s or something, students at Eastside Catholic High School in Seattle walked out of class yesterday morning to protest the forced resignation of their vice principal Mark Zmuda. Zmuda has been working as a teacher and administrator at the school (and connected middle school) for the last 13 years. When the administration found out he married his same-sex partner Dana Jergens in July, they asked Zmuda to leave.