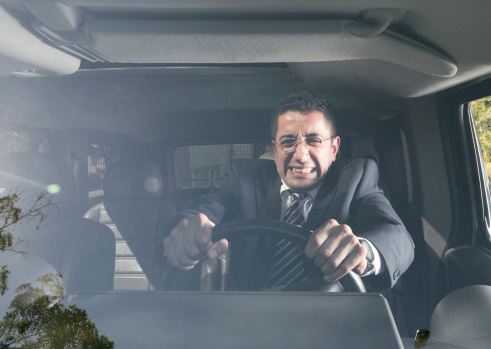 I'm gonna kill every last one of you!
A Western Michigan man possibly attempting to save his town from impending doom struck a zombie with his car Saturday, and drove away. Now police are looking for the heartless assailant who did a hit-and-run on a man dressed in a zombie costume.  
Apparently, Jeff Stiles was dressed as a zombie for a Halloween party and decided to scare the motorists driving by when he stepped out for a cigarette break. His little prank worked too well, because a man ran right into him, suggesting certain intent to save himself and his precious live brains. Either that, or it was dark and the man didn't see Stiles before smacking into him with his vehicle.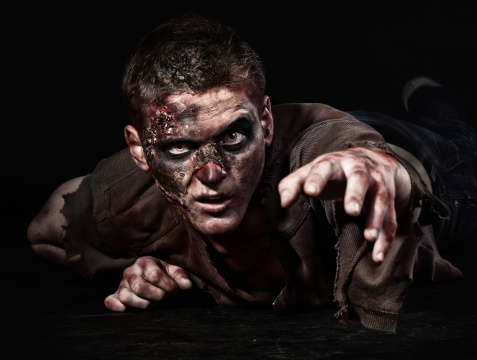 You can't kill the dead.
Stiles was taken to a hospital where his injuries were not considered life-threatening, unlike his costume, which nearly got him killed. The costume was so convincing, that after hitting Stiles and rescuing the town from zombie assault, the motorist fled the scene lest there be other zombies lurking about. Or, the motorist is just a terrible person who doesn't care for the well being of others and doesn't want points on his insurance for hitting a man with his car.
Police are now searching for the driver or any information that will lead them to him. It is important they find him. In the even of a real zombie apocalypse, this guy has the experience to rescue us all. 
(by Myka Fox)