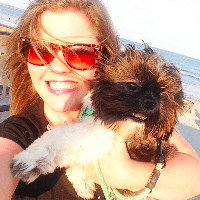 Filed by Missy Baker

|

Aug 04, 2016 @ 12:20pm
You think you have nine months to plan your baby's arrival, but sometimes newborns have their own plans. These kids will pop out anywhere they damn well please. Be safe, moms to be, and maybe try not to go anywhere super embarrassing in your third trimester? You don't want to end up giving birth in the Porta Potty at a Justin Bieber concert.
1. At McDonalds.
McDonald's employee Danille Miller–who didn't know she was pregnant–felt a sudden urge to run to the bathroom during her shift. A few minutes later, she gave birth to a healthy baby boy. She did not want fries with that.