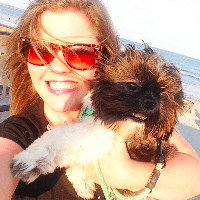 Filed by Missy Baker

|

Dec 29, 2015 @ 1:00pm
There are many moments parents try to catch on video for the first time: baby's first steps, baby's first word, and, of course, baby's first curse word. Yet many forget the most important first of all: baby's first bacon. Bacon lovers will instantly recognize the look of ecstasy on little Easton's face when he tastes that salty, fatty goodness for the first time. He squeals with delight and repeats his new favorite word, "bacon," over and over. His mom, Melissa Beach, posted the adorable video on Facebook on Christmas morning, and it's since been viewed over 4 million times.