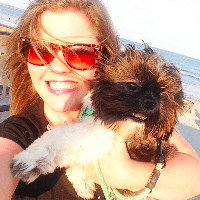 Filed by Missy Baker

|

Sep 05, 2016 @ 9:00am
It's back to school season, and your Facebook feed is likely flooded with your friends' kids' first day of school pictures. It brings back lots of memories of first day jitters, excitement, and of course the all important back to school outfit. Today's kids will have to wait a few years for their back to school fashions to humiliate them, but that time will come. Oh yes, it will come. Until then, enjoy these awkward first day throwback photos, and be glad you started grade school before the internet.