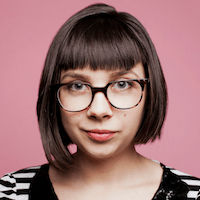 Filed by April Lavalle

|

Mar 29, 2017 @ 8:11am
On Tuesday, Jimmy Fallon showed off pictures of President Trump's Cabinet drawn by children. Honestly, the Trump administration has never looked better.
Check it out.
https://www.youtube.com/watch?v=J3WB1gEJhLA
Jimmy's 3-year-old daughter, Winnie Rose Fallon, submitted a picture of Secretary of Agriculture Sonny Perdue.
Another stand out was this portrait of Secretary of Education Betsy DeVos done by a 6-year old:
And, my personal favorite, this "abstract" drawing of Secretary of Housing and Urban Development, Ben Carson:
And finally, Commander-in-Chief Donald Trump couldn't sneak past without getting his likeness captured:
How long until President Trump starts tweeting about this 10-year-old's "vicious and inaccurate portrayal" of him?
If the people of our great country could only see how viciously and inaccurately my administration is covered by certain media!

— Donald J. Trump (@realDonaldTrump) March 29, 2017
Sad!