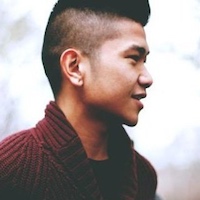 Filed by Keith Estiler

|

May 12, 2016 @ 11:04am
Kids: adorable, but terrible when it comes to making excuses. One little girl lied to her dad about stealing cheese, and while her lie is convincing enough, the string of cheese on her face isn't.
Dad (who obviously knew) took his time getting his daughter to confess, but she just kept saying "I didn't," because she subscribes to the age-old adage, "deny till you die."
Of course, after he pointed out that she has cheese on her face, the poor girl swiftly wiped it from her mouth. And the maniacally laughing dad reminded her that Santa Claus is watching, which is equal parts terrifying and ineffective.