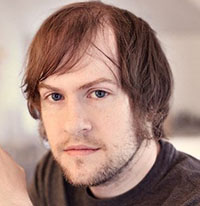 Filed by Brian Boone

|

Nov 12, 2015 @ 10:33am
Everything has a catch. For example, kids get everything for free, but in return they must suffer the humiliating indignity of having to write thank you notes. But the thing with kids is that they have no filter. They're more or less sociopaths because they haven't learned how to pretend to be good people like the rest of us yet, so even those thank you notes are seeped in passive-aggression if not utter hostility.
1. She would do anything for love.