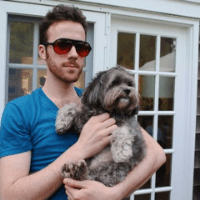 Filed by Miles Klee

|

Oct 28, 2016 @ 3:04pm
Children are our future—and they also make great political props. Let's say, for example, that you're a far-right Donald Trump supporter and have an inkling that your guy (and maybe the whole party!) will be going down in flames on Election Day. You could whip up a meme of Hillary Clinton with devil horns and a lot of misspelled, unattributed "facts" about her ties to a new world order conspiracy orchestrated by reptilian spacelords, but those haven't really been moving the needle lately. You need something that can really go viral on the part of Twitter where racist moms hang out. So what do you do?
Well, it's very simple: You convince your sweet, innocent child to say everything you're too grown-up to get away with saying. You record it all. You put it up on a dummy YouTube account with no other videos or contextual information. And you wait until a scorched-earth conservative mouthpiece like Matt Drudge blasts it out to his million frothing followers. Epic!
The funny thing is, not even Drudge Report readers were cool with this sort of exploitation. Even the egg avatars were calling it a tasteless ploy for clicks.
Teaching children how to hate and disrespect people at that young age is Deplorable...this is how bullying starts

— Boomerang 231 (@kcookie818) October 28, 2016
People who poison the goodness from their children's minds with hate like this are repulsive.

— Kaijumama (@TinaMitsumori) October 28, 2016
Thats as bad as teacher getting kids to sing the obama song.

— Atlas Struggle (@atlasstruggle) October 28, 2016
I hate little kid indoctrination :( My cousin's five year old says the same parent fed things about Trump and it's just sad

— Colleen (@royle1959) October 28, 2016
Man, if parents prompting their kid to yell "nobody likes you" at Hillary can't turn this election around for Trump, he's in worse trouble than we thought.