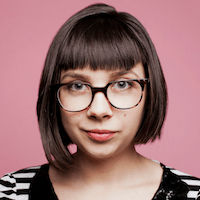 Filed by April Lavalle

|

Jan 05, 2017 @ 2:44pm
Talking to your kids about their changing bodies is uncomfortable for all parties involved, and believe it or not, doing it on camera for a YouTube video doesn't make things any less awkward. The Cut released a cringe-tastic video called "Parents Explain Periods," and you won't know who to feel worse for— the kids who physically shutter at hearing the word "vagina" or the parents who have to explain how to insert a tampon.
Yikes, it looks like some of these parents need a refresher on periods of their own (I'm looking at you, man who thought a panty liner was gauze).