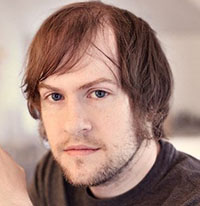 Filed by Brian Boone

|

Jul 01, 2016 @ 1:42pm
This time of year, do you get nostalgic for summer camp? That magical mix of being thrown together with a bunch of strangers into the remote, openness of the forest. But also, being crammed into a cabin with 20 disgusting other kids! The skits! The bug juice! The campfires! Yep, that's summer camp. It's terrible! Here are redditors who weighed in with their summer camp horror stories.
1. User shortergirl06 got chicken pox from some kid, even though the kid totally covered his bases by ignoring the fact that he had chicken pox.
was a counselor at a day camp. Little shit came to camp with "all these spots and they're itchy, Ms. Shortergirl." I look, and the kid was covered in chicken pox. The camp director called the Mom to come pick him up. When she got there, she screamed at him, "I told you not to tell anyone!"

Yeah, 3 days later I was taking a bath in Calamine lotion and trying not to die.