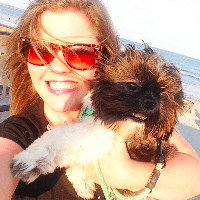 Filed by Missy Baker

|

Aug 04, 2016 @ 8:00am
Everyone knows being a mom is the toughest job out there. (Suck it, coal mining ice fishermen.) It's typical to feel overwhelmed, exhausted, and even like you're a bad mom sometimes. Everyone's trying to do it all, but guess what? You don't have to. Being a super mom is easier and more fun than you think. Let these 5 bad ass moms inspire you to crush it today, or at least make it through the afternoon without locking yourself in the closet eating Cheerios.