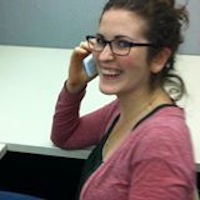 Filed by Shira Danan

|

Oct 07, 2016 @ 10:25pm
There are pretzel crumbs on the couch, mashed up chicken nuggets on the dining room table, and jam on the bathroom sink. Yet somehow, no food seems to ever enter the mouth of your toddler. These 15 hilarious tweets perfectly capture what it's like to be so frustrated by your toddler's (or big kid's) unwillingness to eat you'll try bribery, fear tactics, and straight-up lying.
1.
We just got our totally-disinterested-in-food toddler to eat a bunch of roast beef by saying it was baby wolf food.

— Nicole the Impaler (@Nicole_Cliffe) August 8, 2015
2.
How to eat pb&j like a toddler:
1 Lick all jelly off
2 Eat a hole through center of the bread
3 Hide the rest
4 Rub pb hands through hair

— Le Frazzled Mommy (@lefrazzledmommy) September 23, 2016