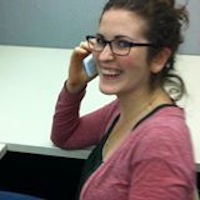 Filed by Shira Danan

|

Oct 05, 2016 @ 12:37pm
YouTube is full of children's programming, both good and bad, and as any parent knows, your child is going to become addicted to the bad stuff. Despite your best intentions, you will find yourself relying on these videos at 2 a.m. when you need a distraction to get your sick kid to take a dose of Tylenol. You'll already be weeping from a lack of sleep, but if you weren't, these 10 weird YouTube videos that I have watched will definitely make you cry:
1. Ryan's Toys Review
On this extremely popular channel, you can watch toddler Ryan play with a variety of toys and be prompted by his mom behind the camera to rate them (spoiler: he likes them). Granted, Ryan is cute, but it's slightly disturbing that my child would rather watch a stranger play with toys than play with his own toys.
2. Thomas Wooden Railway
If your kid's a true trainiac, you may have stumbled across Thomas Wooden Railway Collection, where a man shows off every single one of his hundreds of Thomas and Company trains. Perfect for people who are obsessive-compulsive toddlers.
3. Hulyan Maya
Hulyan Maya is the poor man's Ryan's Toys Review. Even though the basic format of their show (they play with toys, you watch) is the same, they're missing a certain je ne sais quoi that you want in your random child playing with toys videos.
4. Just4fun290
If you're thinking to yourself, Hey, these kids playing with toys are too exciting— give me an adult slowly taking toys out of their boxes, then this is for you. Just4fun290 is one of many "unboxing" channels that simply involves taking toys out of their boxes and describing them. Sound fascinating? You may be under 36 months old.
5. Little Baby Bum
If you're less interested in quality, and more interested in having your kid shut up for a particular number of minutes, you may want to try Little Baby Bum. It's a series of nursery rhyme cartoons sung with an indeterminate accent. The different videos are distinguished by length: 71 minutes, 55 minutes, 34 minutes, and, of course, two hours—for days when AAP guidelines on watching TV can f*ck themselves.
6. CoasterFan2105
If you're looking for something a little more high-class, try CoasterFan2105. I don't know who this man is, but he appears to have a genuine love for model trains, and makes videos that are compilations of both stop motion toy trains and real footage of actual trains. The soothing whistles and chug-chugging are highly preferable to hearing "Wheels on the Bus" another effing time.
7. ToyTrains4u
For the kid who loves fanfic despite probably not knowing that term, there's ToyTrains4u, which brings together all of the annoying characters from every children's program—Minions, Thomas, Peppa Pig—in narrated train adventures.
8. Finger Family TV
Now we're veering into Indian YouTube channels, and things are gonna get trippy. Did anyone ask for the Finger Family TV channel? It's basically the finger family song (already the creepiest and worst nursery rhyme ever), sung with every possible animal. There's ostriches with human legs. It's terrifying. No child should be subjected to this.
9. SUPER KiiDZ TV
https://www.youtube.com/watch?v=E_F1wCs-9aU
Oh, you love the finger family song? You want more finger family? Try and stomach this one, which (probably illegally) co-opts the appearances of the characters from Disney's Frozen, and forces them to dance atop some person's hand while an Indian woman sings lyrics that have absolutely nothing to do with Frozen.
10. Learn Rhymes
https://www.youtube.com/watch?v=kWyoPoykbaY
Here's what happens when you clone all the characters from Frozen and have them dance in robotic unison to "Ten Little Indians," in case you were wondering.
Bonus: Learn Rhymes also makes a different frightening Frozen animation featuring unsmiling Anna and Elsa dancing with their younger selves to Little Miss Muffet. Not gonna lie, they look pissed that they've been cursed by a witch or whatever happened to make them do this.
https://www.youtube.com/watch?v=_X-nwism_P4
Thank God for PBS Kids.