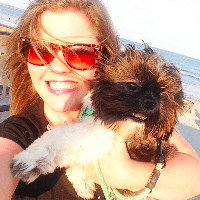 Filed by Missy Baker

|

Jul 27, 2016 @ 3:35pm
What would you say if you were going about your normal day and suddenly an infant came shooting out of your lady parts? Maybe "OW" or "HUH?" or a string of expletives so intense they'd make Christian Bale blush? I know it sounds like a horror movie, but studies show one out of every 7,225 pregnancies are undetected until delivery. It's called cryptic pregnancy and these five women actually lived it.