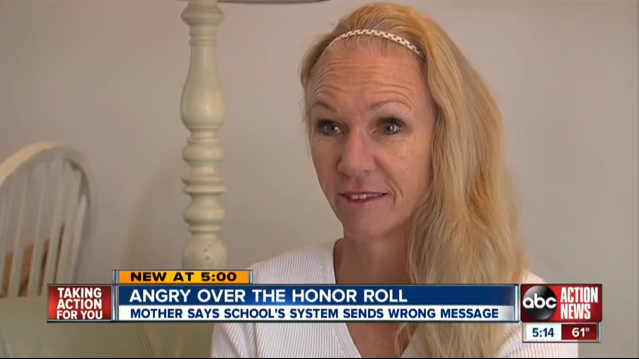 Not-at-all proud parent of an honor roll student.
Meet Beth Tillack, a mom who will cut you if you try to put one of those "my kid made the honor roll" bumper stickers on her car.
Beth told ABC Action News that her son's school wasn't doing her or her son any favors by adding him to the honor roll. Pasco Middle School in Pasco, Florida sent Beth's son home with a report card that showed he'd earned a 3.16 GPA, and included handwritten notes that read "Good Job" and informing him that his GPA landed him on the honor roll. This despite that fact that mixed in with his 3 A letter-grades, he'd gotten a C in one class and a D in another.