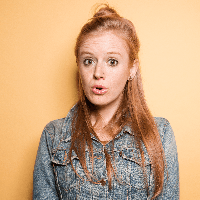 Filed by may wilkerson

|

Nov 16, 2016 @ 4:20pm
Maybe this incredible story about human kindness and the power of social media will convince you that not everything is terrible. Marc Carter, a 42-year-old father of three from Devon, England, launched a global search on Twitter for a light blue Tommee Tippee cup that could save his son's life. Carter's 13-year-old son, Ben, has autism, and this specific cup is the only thing he will drink out of.
Carter told People his son "would rather die" than drink out of any other cup, and has been hospitalized several times for dehydration. Unfortunately, the original model is no longer sold, and the one he has is getting worn down. So two days ago, the desperate dad shared this plea for help on Twitter:
Then, Twitter took a break from making (hilarious!) Joe Biden memes and rallied to help. In the past two days, his tweets have been shared over 20,000 times, and people across the world spread the word about the cup, which looks like this:
Tommee Tippee, the UK-based company that made the original cup, also jumped in to help, sharing the story on Twitter and Facebook:
The story has since been picked up by news sources all over the world.
And Carter is so grateful for all the support, he's not even grumpy anymore:
Goodnight all, Im exhausted and need to sleep, thank you being incredible. Bens life has genuinely been made better tonight x #CupForBen

— Grumpy Carer (@GrumpyCarer) November 15, 2016
Today, he tweeted out an update to thank people for their support and reassure them that Ben will be okay:
And more good news! Carter told People he currently has ten cups being mailed to him from all over the globe. He hopes to eventually gather a lifelong supply. "The chances of Ben ever using a normal cup are minimal. Maybe he never will," said Carter. "I'd like to have enough cups to last me a lifetime."
Do you have a replica of the same light blue Tommee Tippee sippy cup? Here's what you can do:
"It's amazing that so many people have replied — really sweet," Carter told People. "Everyone has been a bit down recently because of what's going on in the world, so it's just nice to know there so many kind people out there."
Wait, is something going on in the world? What did I miss?