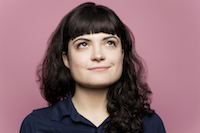 Filed by Jaime Lutz

|

Jan 13, 2016 @ 6:05pm
Scotty Schrier, a dad of two boys, is fighting to remind people that, um, men can also be parents by making an online database of public men's bathrooms that include changing tables. Many times, Schrier says, you can only find this feature in women's bathrooms, which is not only sexist but inconvenient for dads out with their kids—something he first noticed in a chain restaurant near his house.
"Being the involved dad, I'm like 'yeah honey, I got this.' You know. So, I grabbed the diaper bag, I grabbed the kid, and it never dawned on me that I might walk into the bathroom and there wouldn't be a changing station," Schrier told a local news station.