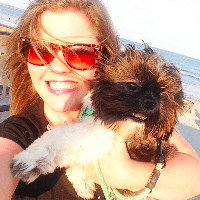 Filed by Missy Baker

|

Nov 16, 2015 @ 2:47pm
What happens in Vegas stays in Vegas, especially if you never take your camera out of selfie mode. Evan Griffin got a GoPro camera for his dad Joseph to take on vacation, and Joseph loved it. Really loved it. Like, ignored-his-family-and-only-took-videos-of-scenery loved it. There was just one tiny problem: the camera was facing the wrong way the entire time. So, all the exciting sights of Vegas are replaced instead by Joseph's face and his eminently dad-like descriptions of them. But much like penicillin, this happy accident ended up making the world a better place. Probably not by much, but at least you get to hear someone say, "Vegas baby" with an Irish brogue. Scroll all the way down for the video, but first here are our favorite moments.