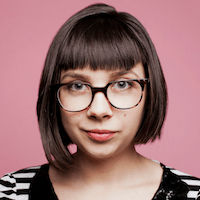 Filed by April Lavalle

|

Jun 02, 2017 @ 12:05pm
A dad is going viral for his sweet gesture 15 years in the making. Texas resident Brittney Gayler tweeted these side-by-side pictures of her father Jason walking her to class on her first day of kindergarten and her last day of high school.
Awww!
Gayler, now 18, told BuzzFeed that the picture on the left was from when she was only 5-years-old. Jason revealed that he was "holding back tears" while taking that final walk with his daughter, adding that it was "an emotional time."
You know who else had an emotional time? All of Twitter:
Awww! So incredibly sweet!

— Angie Grace (@AngieGraceLA) June 1, 2017
Twitter also addressed what everyone was thinking: HER DAD DOESN'T AGE.
Is he a vampire?

— dont just rt follow (@CamronSenegal) May 26, 2017
The man literally hasn't aged

— 50 Shades Of Clay (@The_Clay_Baker) May 25, 2017
Why did he get younger?

— Travis Neill (@travis_neill) May 26, 2017
He looks exactly the same age in both those photos. Can I get his skincare routine

— Bree, considering. (@TheBreeMae) June 1, 2017
Brittany told BuzzFeed, "I've always been so grateful that my parents have always been there for me," but confessed that she was also a little bit embarrassed to have her dad escort her to school. Her father laughed an added that she is a "cool teen," which is the exact embarrassing dad-lingo we would expect from a father of an 18-year-old.
Brittany is moving away for college in about two months, so savor those dad-walks while you can, girl! Of course your father will probably be more than willing to walk you around campus when he comes to visit, but be prepared for everyone to mistake him for an undergrad.