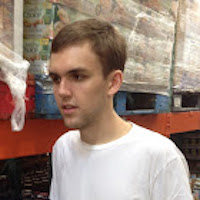 Filed by Bijan Samareh

|

Aug 25, 2015 @ 9:29am
He acts exactly like a person who lives in Ojai and named his kids Zuri and Azai would act.
"Take a seat, son. There's something I need to tell you. Now, I don't really know how to say this, but...It'd be chill if you were gay. Or trans. Or whatever. Not that you are. Not that it'd be a bad thing if you were. Not that those two things are necessarily related. Not that—you get what I'm saying? I'm just saying do whatever. Play with dolls, do ballet, hell, convert to Baha'ism or get dreadlocks, I don't care! I'm a cool dad. Just look into the camera."