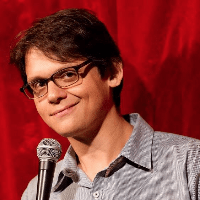 Filed by Matt Nedostup

|

Dec 07, 2016 @ 10:20am
Video game artist Alexandria Neonakis has delighted internet users the world over by sharing texts from her adorable father after he had his first alpaca encounter in Peru. Neonakis's father, a former Greek goat farmer, was charmed like so many people by the alpacas' soft fleece, weird smiley underbites, and long huggable necks. When you read his texts, you'll feel like you're discovering alpacas for the first time all over again.
Unsurprisingly, Neonakis's tweet went viral. In less than a day, it racked up more than 18,000 retweets, and more than 32,000 favorites. Other Twitter users started reaching out to her to find out if her dad's honeymoon period with the great beasts had ended.
@nataliehall natalie he's at the "i'm bringing some home" stage of it right now. my facebook messenger is 100% dad losing it over alpacas.

— Alexandria Neonakis (@Beavs) December 6, 2016
@Al__S @Jam_sponge he saw that it's a delicacy and he's having a bit of a struggle with that, but he grew up a goat farmer in greece.

— Alexandria Neonakis (@Beavs) December 6, 2016
As if anything could spoil his love for alpacas. Once you go 'pac, you don't go back.